Our journey started in Bulgaria. We were supposed to stay at a place in Nesebar, Tomi Family Apartments, then the next morning continue to drive to Bucharest. But, because of Booking.com couldn't complete our check-in until 6 am at an alternative place they provided which was a 45 minute drive away.
Finally, we checked in to The Cliff Beach & Spa, which is in the city Obzor. It was a very nice hotel, with a beautiful view from the balcony. Since it was almost 7am when we got to sleep, it was crucial we needed to stay another night there, so we stayed for 2 nights in total.
Because it was almost the end of the season, some shops in the center were already closed. However, the strawberries I bought at the local market were amazing; hadn't had such tasty ones in a long time.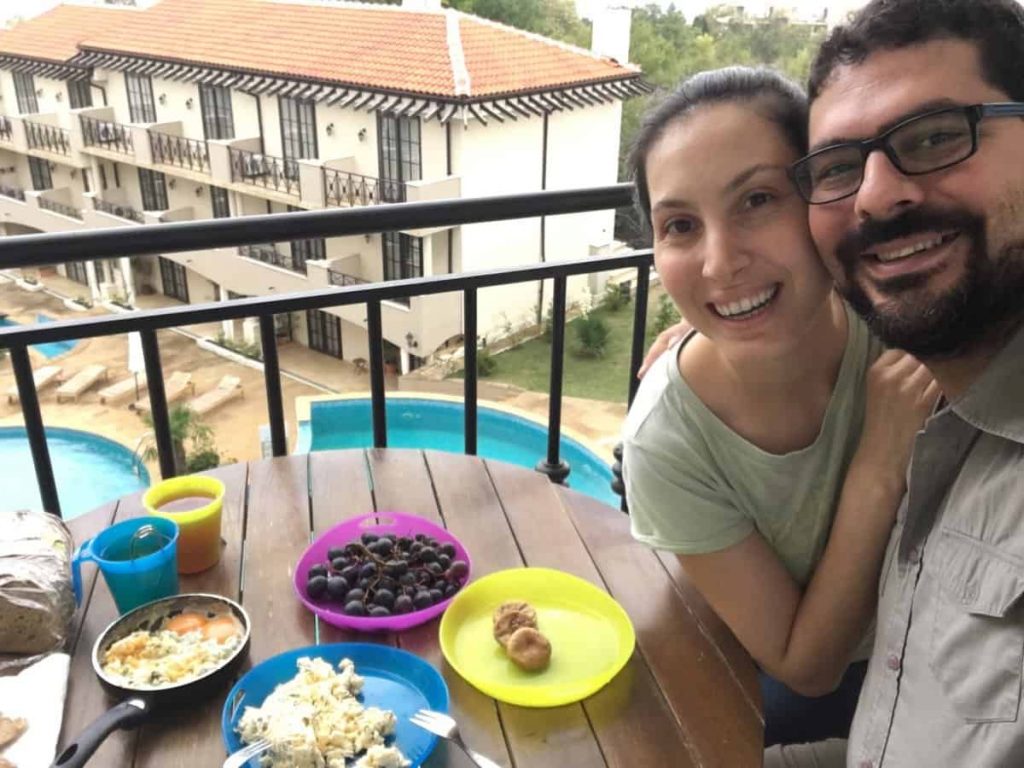 Our first breakfast 🙂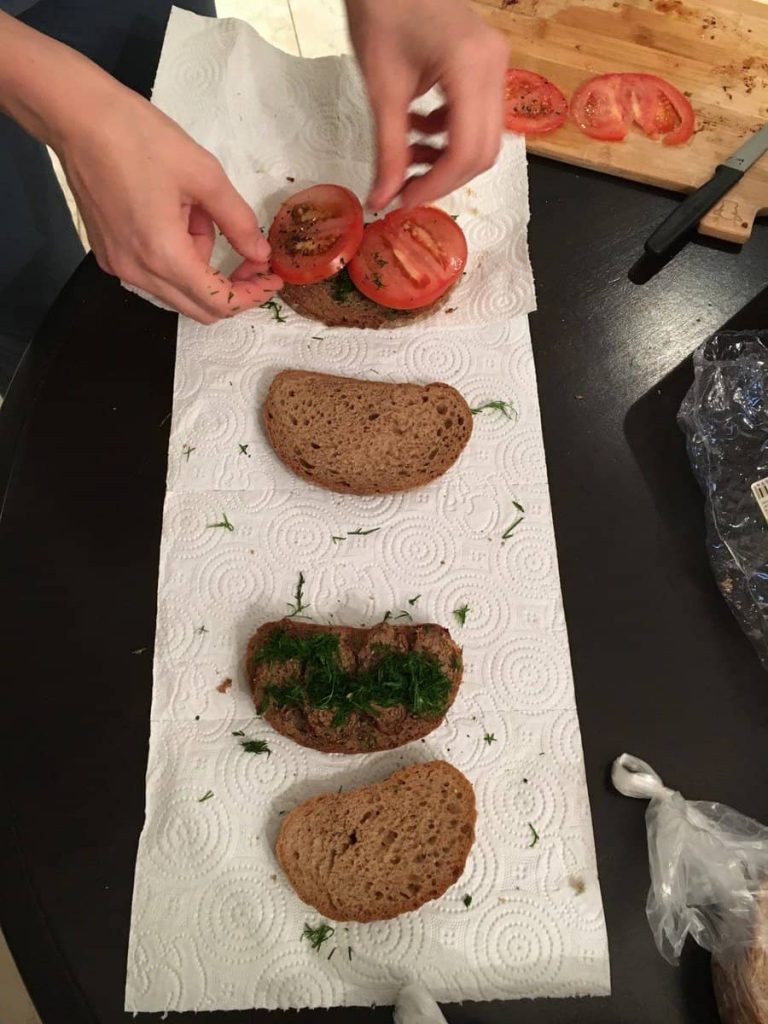 And the first sandwiches..