It was time to see another old soul from Harrow House, a soul I met 17 years back. Maciej and Gilbert were like my best friends in Harrow House, we did everything together, including organizing the famous beach party.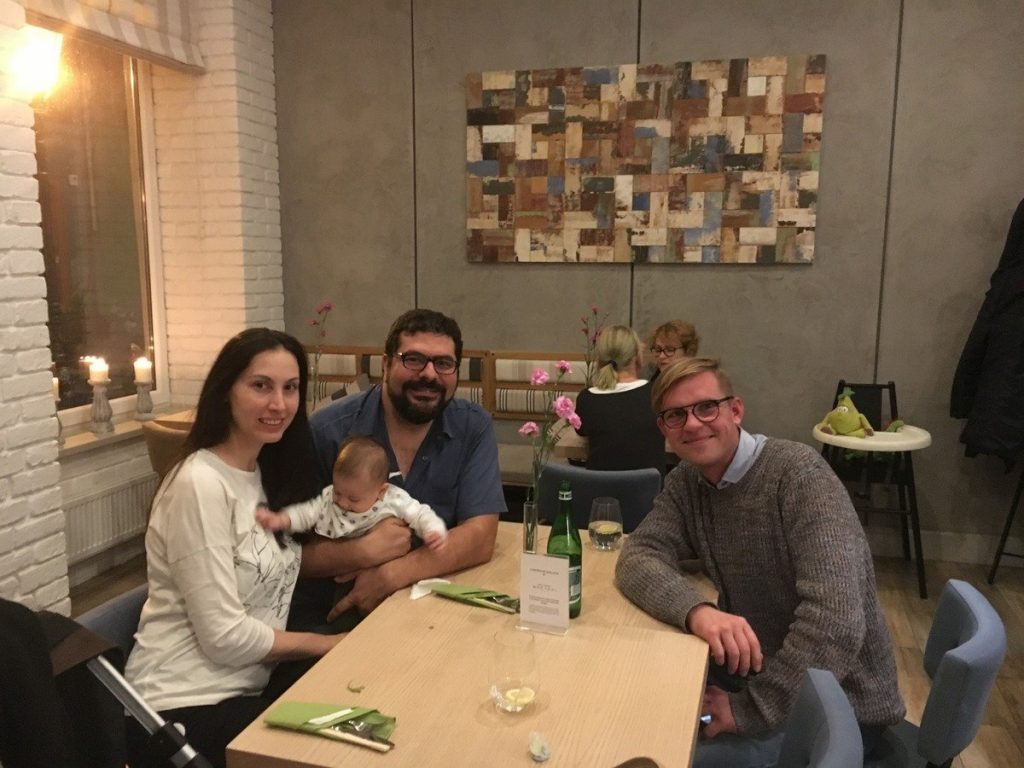 We met in front of Maciej's kindergarten, the Montessori on Czeremchowa 27. He showed us around in his kindergarten, a very nice place indeed. Then we drove to the Poznan Old Town to eat at Why Thai.
I also should add that Maciej is driving a '77 Mercedes Benz, an old timer in superb condition. I regret not having taken photos of his car.
While in the restaurant talking about our days in Harrow House, seeing Maciej making the same hand gestures he did 17 years ago was amazing 🙂
Also the special Polish croissants he brought us, hmmmm they were super delicious. Thank you, my friend.