Korhan's vaccination schedule has the 5-in-1 combined vaccination and pneumococcal at month four. So, it was time to arrange it, but how?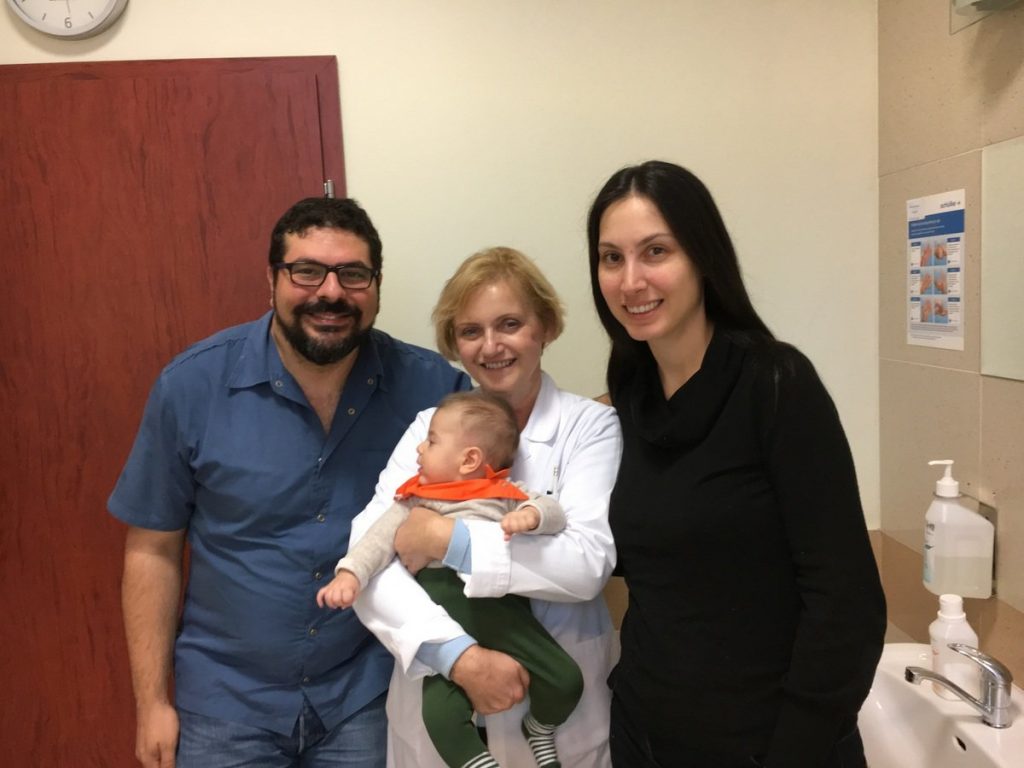 Thankfully, our friend Iwona has arranged everything. She made an appointment at the LuxMed clinic on Chmielna street. Since it was only a 7-minute-walk from where we stayed, we got there very easily.
Our pediatrician's name was Alina Goszczyk. She first examined our baby boy, then the nurses weighed him, measured his dimensions, etc. After everything was fine, the doc gave us a go for the vaccines.
The first shot was ok, he was still laughing. But with the second one, he cried just like a little baby should after being injected with a needle that hurt 🙂
We were asked to stay for half an hour for precautions against any possible reactions. Luckily, everything was fine and we were allowed to leave 🙂
Thank you Iwona for everything.. Dziekuje bardzo za zorganizowanie wszystkiego. Do zobaczenia jutro!