On October 22nd, we were walking to the apartment we were staying in Prague, but Korhan had already woken up long ago and was now hungry. He was literally begging to be fed. So, we couldn't wait for the 15-20 minutes to get home to feed him.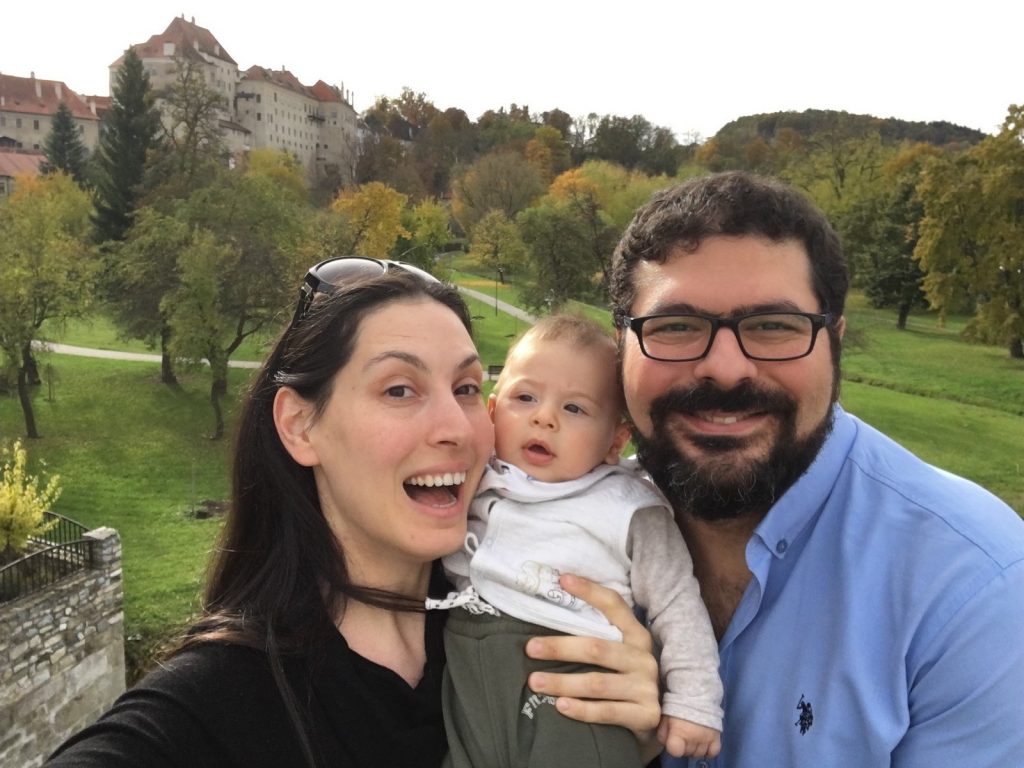 There was a shopping center, the Palladium on our way home, we just entered it to be able to breastfeed him in warmth.
There we met Brenda and Bill Warren, a lovely American couple in their sixties. We came across in the seating area of the food court. They were like your dream couple, still looking at each other with pure love. Bill was a chemistry teacher and Brenda had worked for an insurance company, and now they were traveling to new places every month.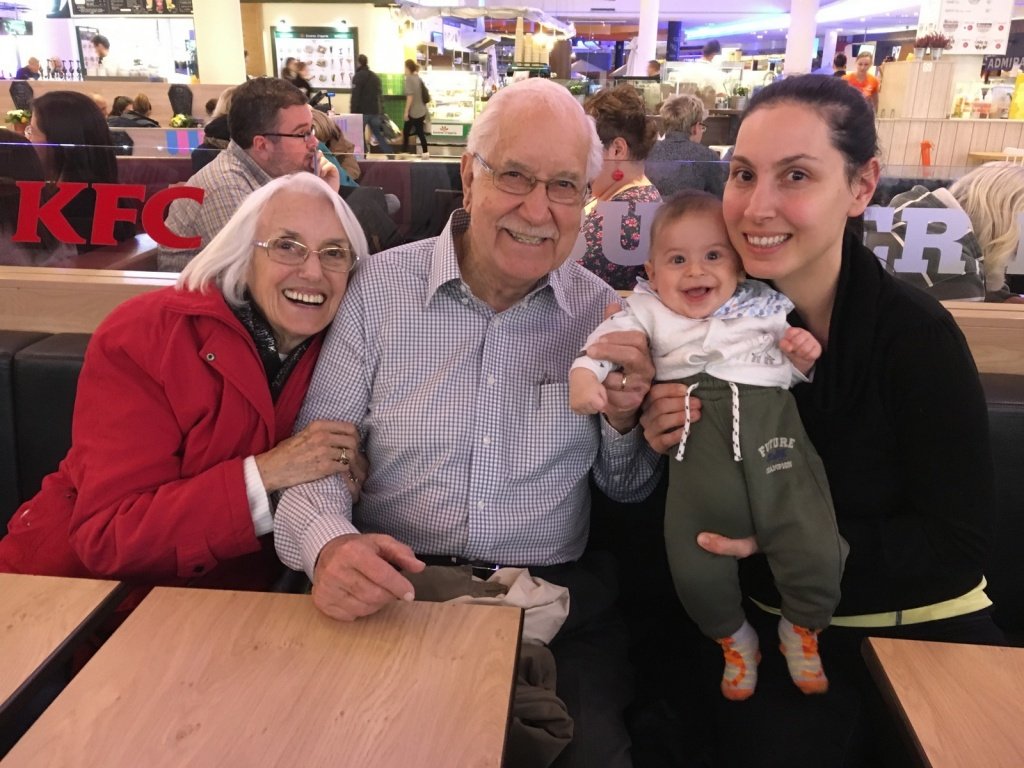 During the conversation, Bill took out a pen and wrote something on the back of a receipt "Český Krumlov", and below he added "One of the most beautiful cities in the world." We never had it in mind, but coming from such a nice couple, we knew that this idea couldn't be bad and that we should change course and visit this place.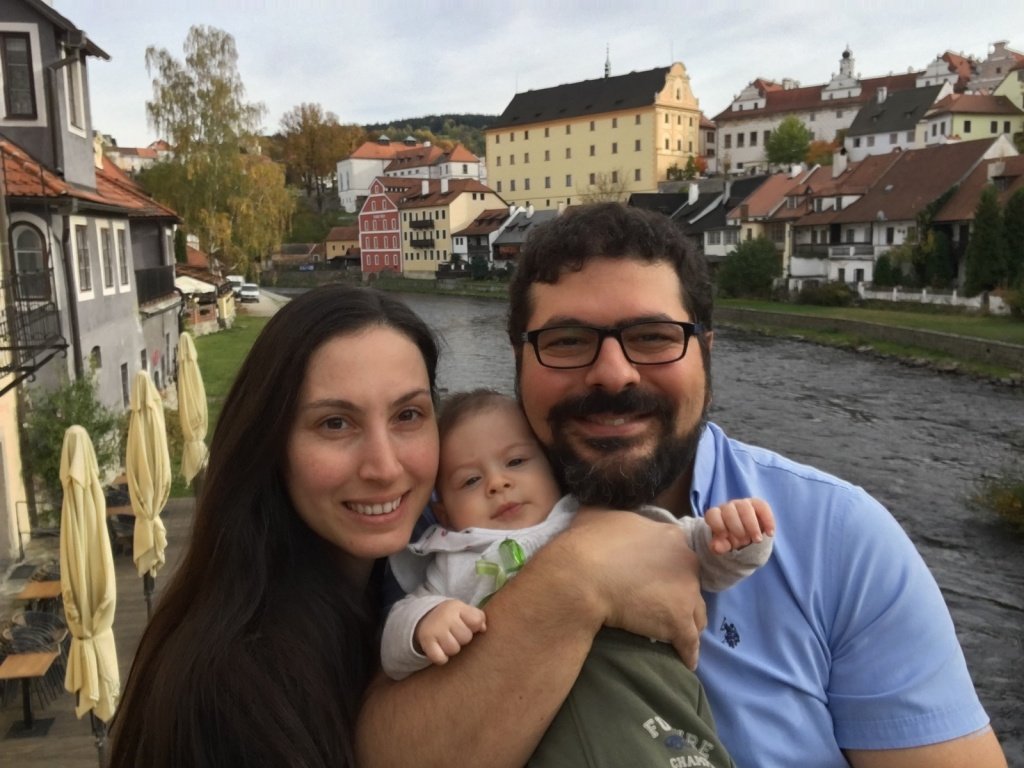 Two days later, when we left Prague we drove to Český Krumlov. It was really one of the most beautiful city's in the world, a romantic getaway in the Czech Republic.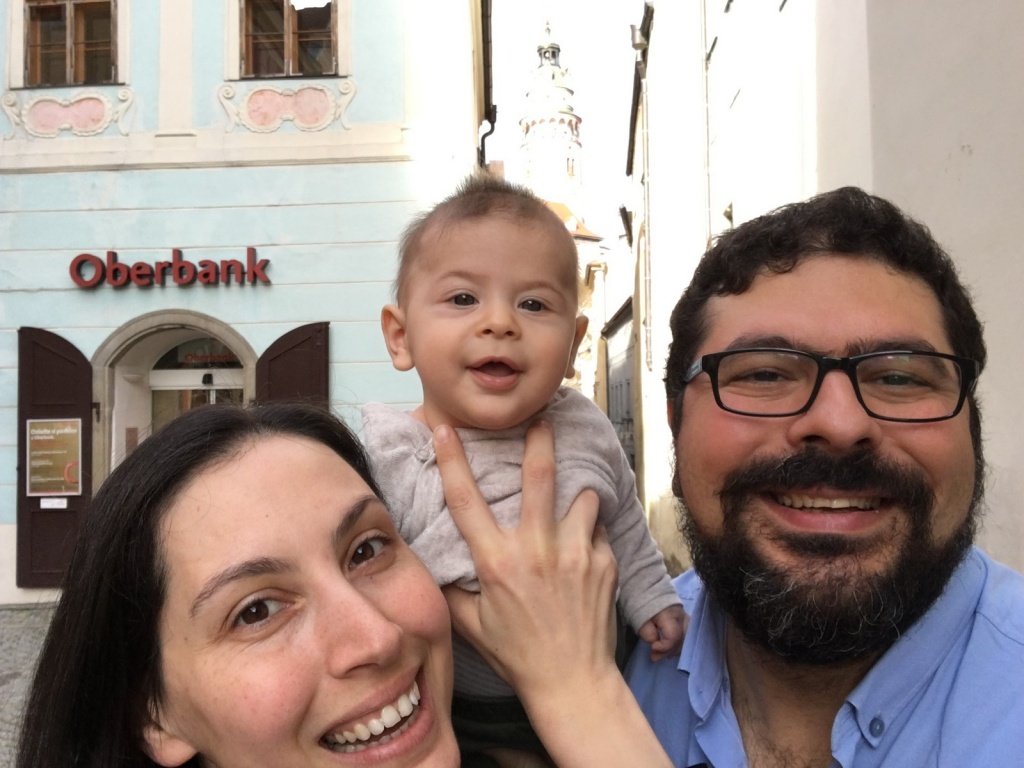 Thank you, Brenda and Bill, you touched our hearts. We can't wait to see you in Istanbul 🙂